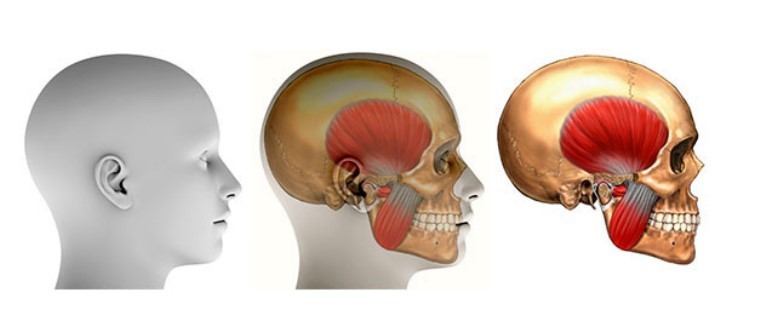 Construction of Maxillofacial Prostheses
Maxillofacial surgery aims at complete removal of pathologic lesions to prevent their regrowth and provision of proper conditions for reconstruction of the damaged area and return of patients with pathologic problems to normal life. Accurate determination of the lost tissues, and symmetry of the damaged area with the normal part of the face, and complete compatibility of the prosthesis or reconstruction plates are the most difficult challenges in reconstruction of tissues lost due to congenital and pathological diseases and trauma.
It is noteworthy that reconstruction of the missing parts, preparation of the plates, and molding of the prosthesis are time-consuming, therefore, the surgeon should spend a lot of time to adapt the plates and prostheses to the reconstruction area.
Production of a 3D model from the damaged areas by a 3D printer helps surgeons to predict the damaged tissue and its size.
Design and production of 3D models help to plan and design high-precision preoperative surgical incisions that significantly reduce surgical time, increase surgery accuracy, and decrease errors, resulting in better surgical outcomes.
A modern technology is in fact used to replace the damaged area with a pre-designed prosthesis to achieve the best surgical outcome and minimize surgical errors.
Prefabricated prosthetic method
1. Creation of a 3D model for the hard and soft tissues of the patient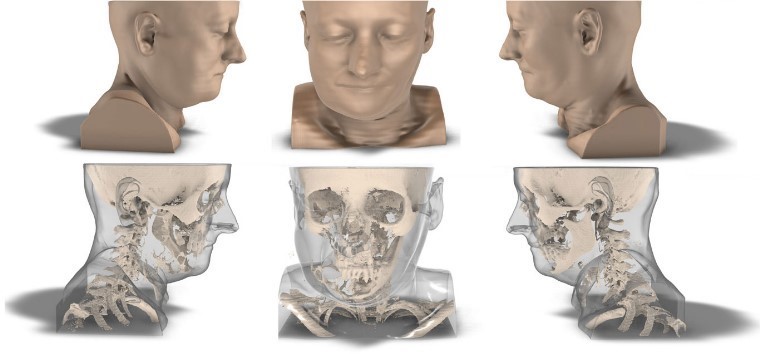 2. Identification of the damaged area in the precision engineering software and designing the ideal shape for the missing parts (in this case, the ideal shape is accurately designed in the software).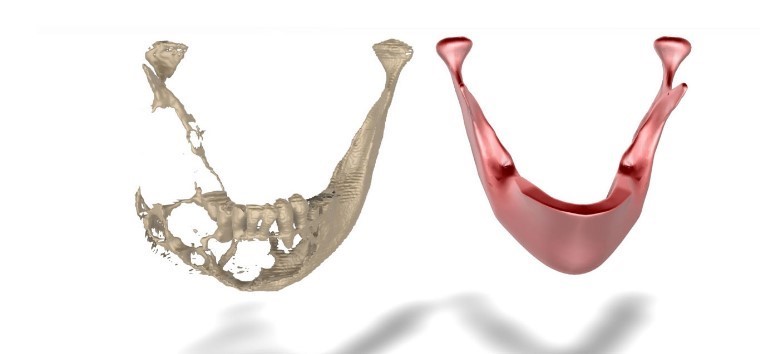 3. The designed jaw is three-dimensionally simulated in the software to accurately determine the position and size of the final jaw.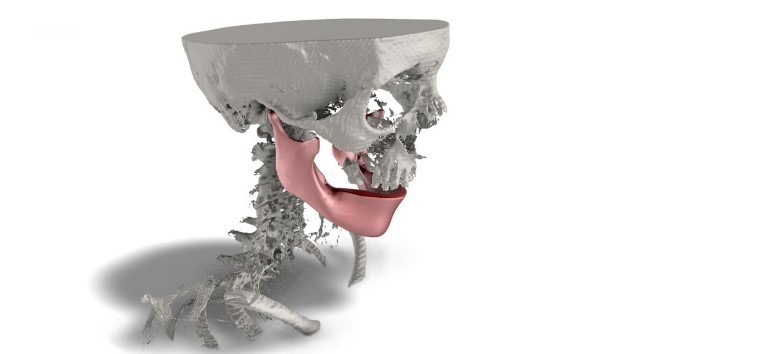 4. Design and construction of prosthesis based on the ideal jaw for the patient.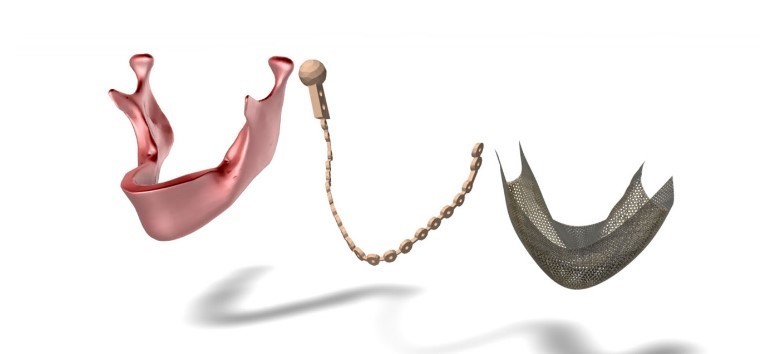 5. The prosthesis is placed in the patient's skull.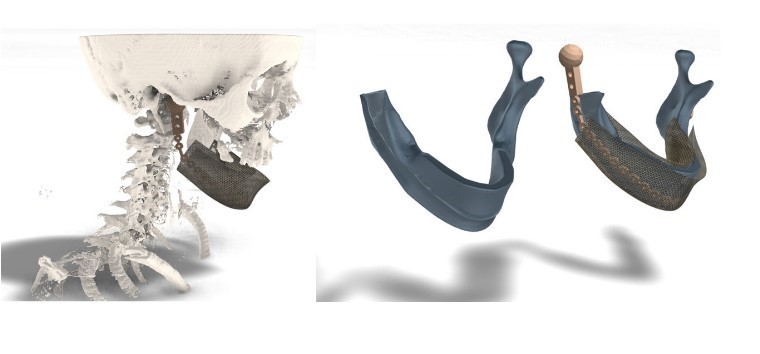 6. The created mesh is placed as the jaw in the patient's body.